Outdoor Adventures and Wheelchair Sports Program: Over-the-Line Wheelchair Baseball Tournament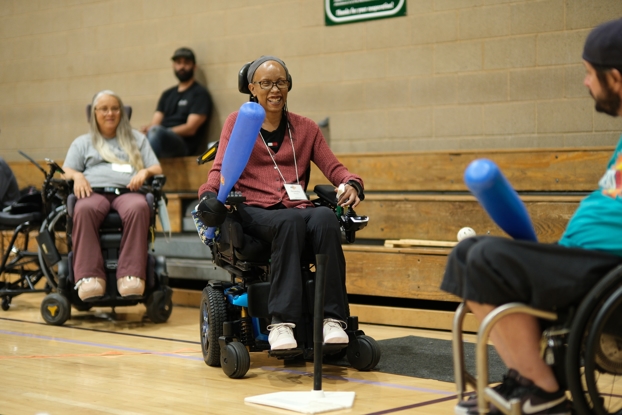 Event Type:Adaptive Recreation
Details:
Transportation is limited and $25. There is no charge if participant meets us at the venue.
Team Casa Colina will participate in this all-day Over-the-Line Wheelchair Baseball tournament hosted by the Triumph Foundation. Over 36 people with disabilities, including children, adults and Veterans, will participate in this modified baseball game. Hundreds of attendees are expected at the event to watch 12 teams of three players, consisting of at least one quadriplegic and one paraplegic player, attempt to hit a ball "over the line" into a sectioned-off territory. Teams will compete all day to win the championship. The field, located at Lake Balboa Park, is specially designed for the use of people with disabilities made with a rubberized surface designed for wheelchairs, walkers, and those with an unsteady gait due to physical disabilities. More info here.
To sign up for participation, please visit our Participant Forms page and follow the instructions to submit your application materials. Outdoor Adventures staff will then contact you with instructions on how to pay any applicable trip fees.
Transportation to all activities and events is limited and must be reserved in advance. All paperwork and registration must be completed at least 5 working days prior to your event.
For more info, please contact the Outdoor Adventures office at 909/596-7733, ext. 4165 or lhilborn@casacolina.org. Please note that all trips are subject to change.