Casa Colina Researcher to Lead International Conference on Disorders of Consciousness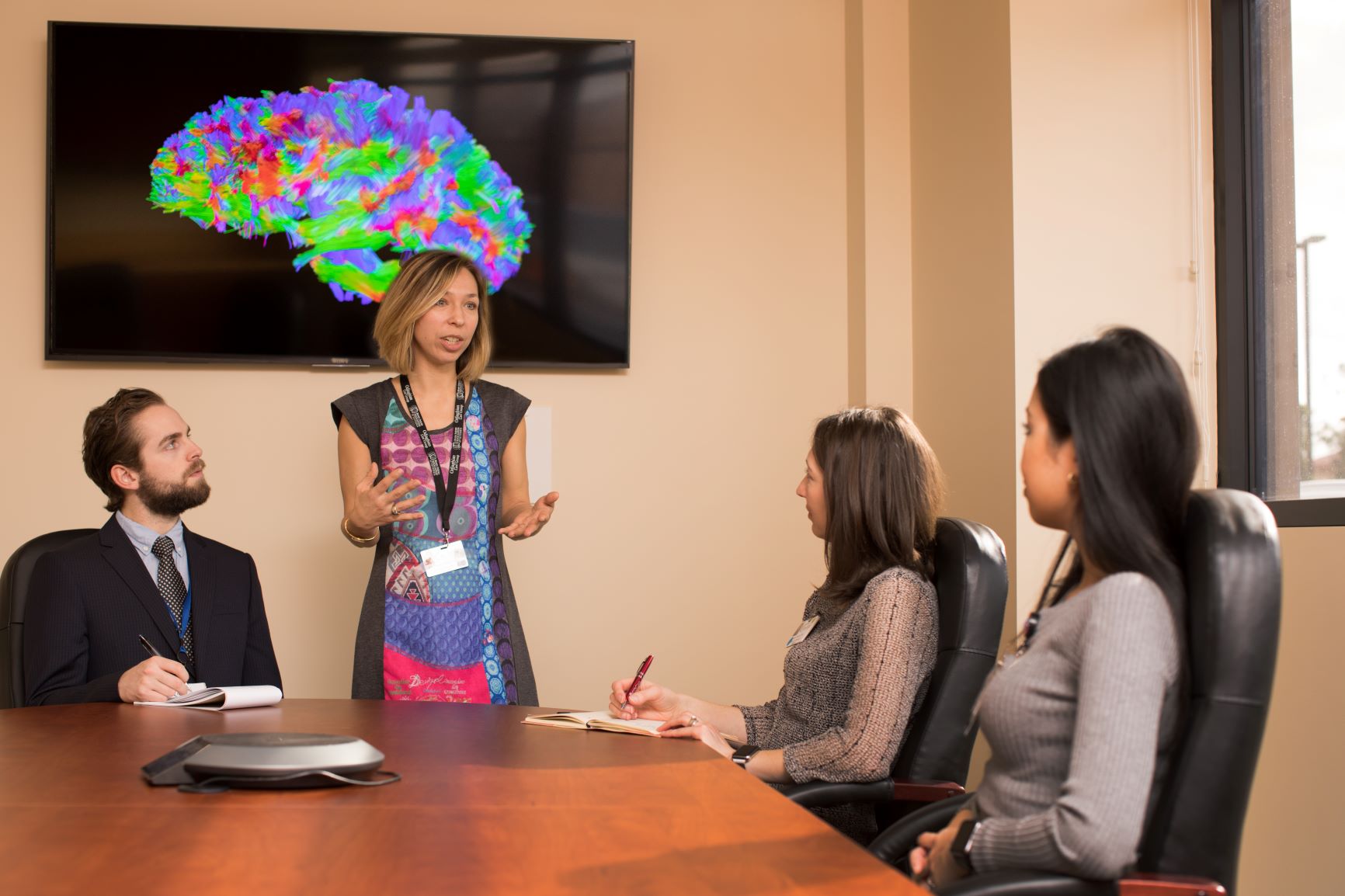 When a patient survives a severe brain injury but remains in a vegetative state or coma, often there is little that can be done to promote recovery. Known as Disorders of Consciousness (DOCs), these conditions are the cause of great financial burden for medical systems and of grief for the family members of this challenging patient population.

However, recent studies have shown the potential positive effects of stimulating specific parts of the brain in minimally conscious patients with acquired brain injury. One such study is taking place at Casa Colina Hospital.

Researchers at UCLA and Casa Colina are investigating the use of low-intensity ultrasound to treat vegetative state and other DOCs, and the treatment has shown promising results. Led by Dr. Caroline Schnakers of the Casa Colina Research Institute and Professor Martin Monti of the UCLA Department of Psychology, the study gives a small number of qualifying patients with DOCs access to this treatment.

"This project is giving us precious information regarding whether it is truly possible to 'jump-start' the brain after an acquired brain injury," says Schnakers. "The initial success of this research could represent a real breakthrough for these patients, for their families, and for the DOC field."

An expert in Disorders of Consciousness, Dr. Schnakers will serve as Educational Leadership as well as a speaker at the upcoming Inaugural World Conference on Disorders of Consciousness, a virtual conference hosted by the International Brain Injury Association, December 9-10, 2021. This event will offer insights into the latest contemporary scientific studies, as well as expert perspectives relating to the management of patients experiencing coma, vegetative state, and other Disorders of Consciousness.

To learn more about the Casa Colina Research Institute's DOC and other research efforts, contact Dr. Caroline Schnakers at cschnakers@casacolina.org or 909/596-7733, ext. 3038.