Independent Fitness Program (Pool & Land)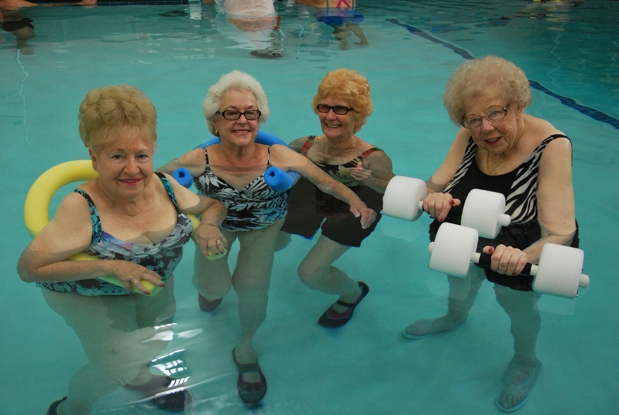 Event Type:Fitness & Wellness
Details:
Our Independent Fitness Program is for individuals who want to continue a wellness program independently or with the assistance/supervision of a family member or caregiver. You will be educated on safe use of the equipment and appropriate exercises to help you achieve your wellness goals. A Casa Colina team member will not be an active participant in your exercise program but is always available for questions and consultation by appointment. Participants are encouraged to exercise 3 times per week or more.
Cost is $100 for the first hour session, which includes orientation by a staff member and development of their individualized exercise program. Cost is $40 per month thereafter, due at the first of the month. These programs are not covered by insurance and are cash pay only.
Pool Hours: Monday through Friday, 7 to 8 a.m.; Noon to 1 p.m.; and 5 to 6 p.m.
Gym Hours: Monday through Friday, 8 a.m. to noon and 1 to 5 p.m.
For more information or to enroll in a program, please call 909/596-7733, ext. 3500 or toll-free 866/724-4127, ext. 3500.