Back Pain Treatment Seminar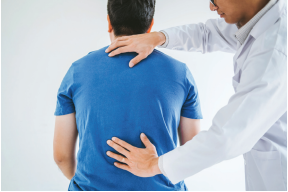 Details:
Back Pain Treatment: What's Right for You?
Thursday, January 12, 2023
6 to 7:30 p.m.
Casa Colina Hospital and Centers for Healthcare
Loverso Education Center, Building 1E
Join Benjamin Ball, MD of the Inland Neurosurgery Institute for an overview of low back pain and the effects it can have on your quality of life. Topics of discussion will include:
Back pain treatments, including conservative and surgical options
How to properly manage back pain
When referral to a neurosurgeon becomes appropriate
Dr. Ball is a board-eligible neurosurgeon at the Inland Neurosurgery Institute, which resides on Casa Colina's Pomona campus and is home to some of Southern California's most renowned neurosurgeons.