Expansion of Apple Valley Residential Facility for Individuals with Brain Injury Now Complete
POMONA, Calif., October 24, 2019 — Casa Colina Hospital and Centers for Healthcare, a leading provider in medical-surgical and rehabilitative services, is pleased to announce the completion of an expansion at its Apple Valley facility. Since 2001, Casa Colina at Apple Valley has provided residential care for individuals recovering from brain injury who seek to develop skills of daily living and participate in their community.
Starting September 6, 2019, Casa Colina at Apple Valley began offering 12 new private bedrooms for a total of 54 beds. The six new apartments feature two private bedrooms, each with a dedicated bathroom, as well as a shared kitchen and living and dining room. The expansion project also comes with a new outdoor recreation area, dining hall, and administrative space. Built in Casa Colina's trademark mission-style architecture, the handicap-accessible facility accommodates ambulatory and non-ambulatory residents and is fully licensed as a non-ambulatory campus. (View Photo Gallery.)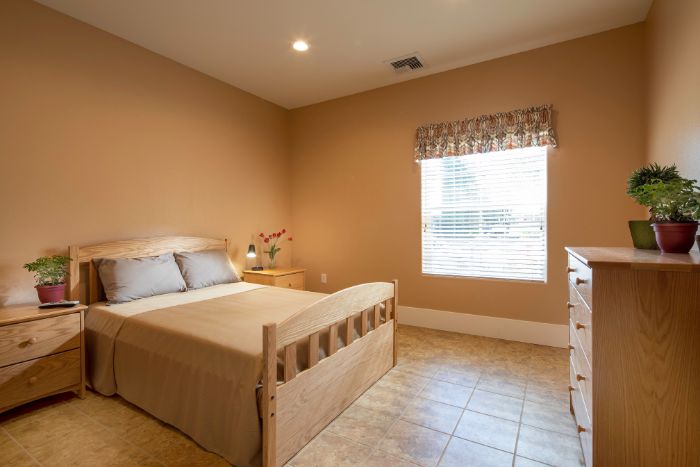 Residents of Casa Colina at Apple Valley range from fully dependent and non-ambulatory to those who are semi-independent and may work or attend community college. Respite, intermediate, and long-term program options are all overseen by board-certified medical directors. The facility offers behavioral and educational programming, social excursions, and more to help residents establish healthy routines, integrate into their community, and enjoy more fulfilling lives.
"Since its beginnings as a 20-bed facility, Casa Colina at Apple Valley has undergone multiple expansions to keep up with ever-increasing demand for our programs," said Rodney Peek, MA, CBIS, Casa Colina's Vice President and COO of Brain Injury & Neurobehavioral Programs. "This latest expansion positions us to meet the unique needs of even more individuals with brain injury in a manner that respects the dignity, diversity, and individuality of each and every resident."
Casa Colina at Apple Valley is one of two long-term residential facilities operated in the High Desert by nonprofit healthcare provider Casa Colina Hospital and Centers for Healthcare, based in Pomona, which has served individuals with brain injury for more than 50 years. Located in Lucerne Valley, Casa Colina's 36-bed Rancho Piño Verde facility provides structured and semi-independent living for individuals who have experienced a brain injury, but who also may be more behaviorally challenged. Both facilities are licensed by the Department of Social Services and professionally staffed with 24-hour supervision to ensure the safety and security of their residents.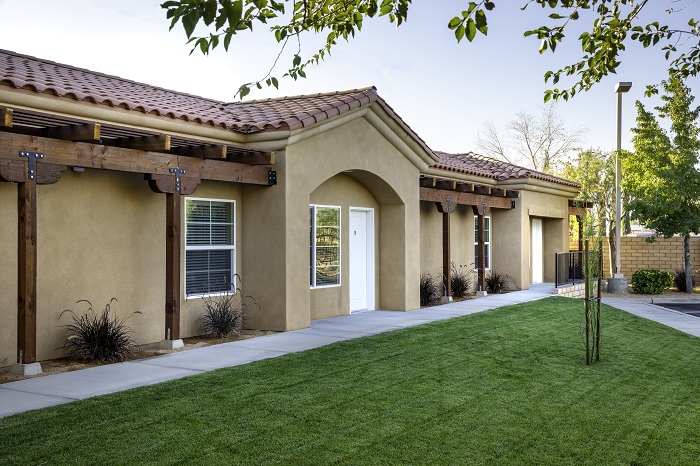 Casa Colina at Apple Valley is now accepting new resident applications. For more information, please call 760.247.7711 or visit casacolina.org/AppleValley.
About Casa Colina Hospital and Centers for Healthcare
Casa Colina Hospital and Centers for Healthcare is a nonprofit provider of highly specialized medical and rehabilitative care for people of all ages with disabling conditions resulting from accidents, disease, or illness. Its continuum includes 219 beds consisting of medical-surgical and intensive care, acute rehabilitation, short-term residential rehabilitation, and long-term residential care. Outpatient services include rehabilitation, physician clinics, diagnostic imaging, children's services, and more. In addition, the Casa Colina Research Institute conducts clinical studies to improve patient care and discover new findings about disabilities. Casa Colina is located in Pomona, Calif., with more than 80 years serving the surrounding community and beyond. Visit www.casacolina.org to learn more.